Innovation and
Action Research
Innovation and
Action Research
BETTER GOVERNANCE THROUGH SUSTAINABLE & INNOVATIVE
SOLUTIONS
SNG supports innovation in governance and public financial management through an Innovation Challenge Fund window and Action Research interventions. This output support innovation and research in all SNG workstreams: planning, budgeting and budget execution, institutional strengthening, fiscal space, and inclusion and transparency. Governments increasingly face complex governance problems and need 'thinking space' and 'catalytic investments' to generate problem-driven, innovative ideas to address these challenges.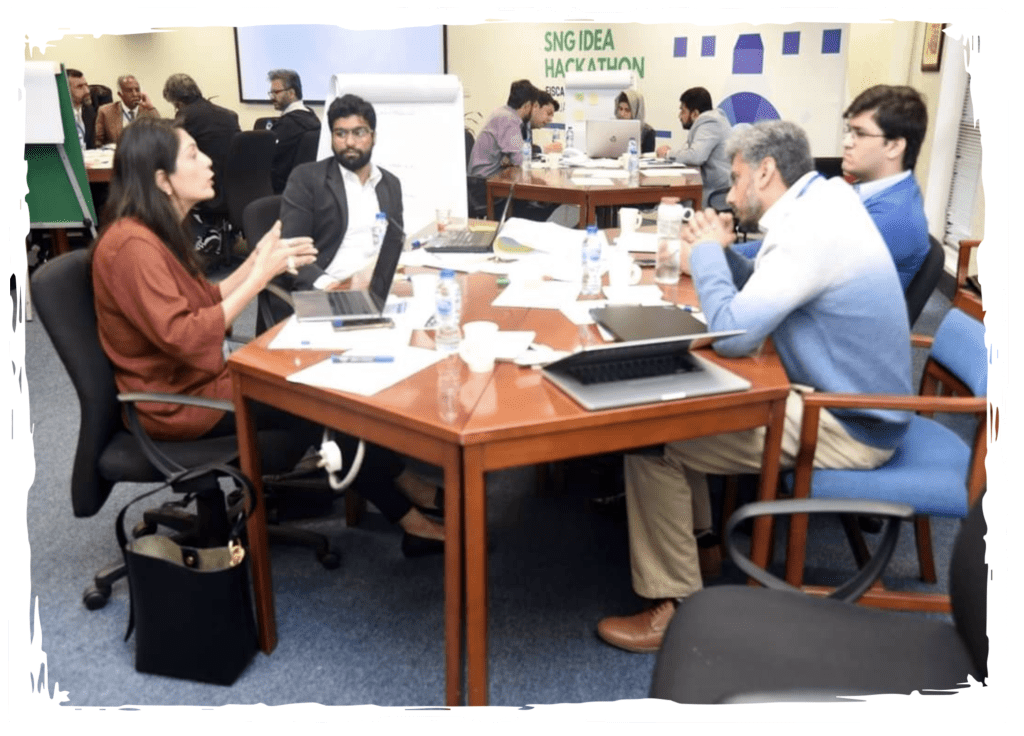 The SNG support for institutional strengthening includes:
Joint issue identification and problem definition
process and align the ADP to overarching provincial strategies, sector policies, and plans
Co-creating solutions with reform working groups
under the Secretary of the department, also involving non-government actors through hackathons
Joint grant partner selection
360-degree government ownership, and joint performance review of the progress on innovation
Regular synching with the department
to ensure adoption and scale-up, including through follow-up support like creating enabling regulatory environment
the other stream, focuses on exploring the burning issues in governance and helps generate understanding to resolve them.
Saving Funds, Saving Lives
SNG is helping make the health sector public procurement system efficient and transparent through the adoption of an electronic procurement system.